Upgrade Notice
I have an Appsumo LTD, When I first purchased it, my account show as a trial. I had difficulty getting someone to answer my support request emails, After several attempts I managed to have my account changed to PEO (Appsumo) service plan. 
Your subscription for PRO will automatically renew on November 2, 2023. Your payment method on file will be charged at that time.
Why is this happening if I have a LTD.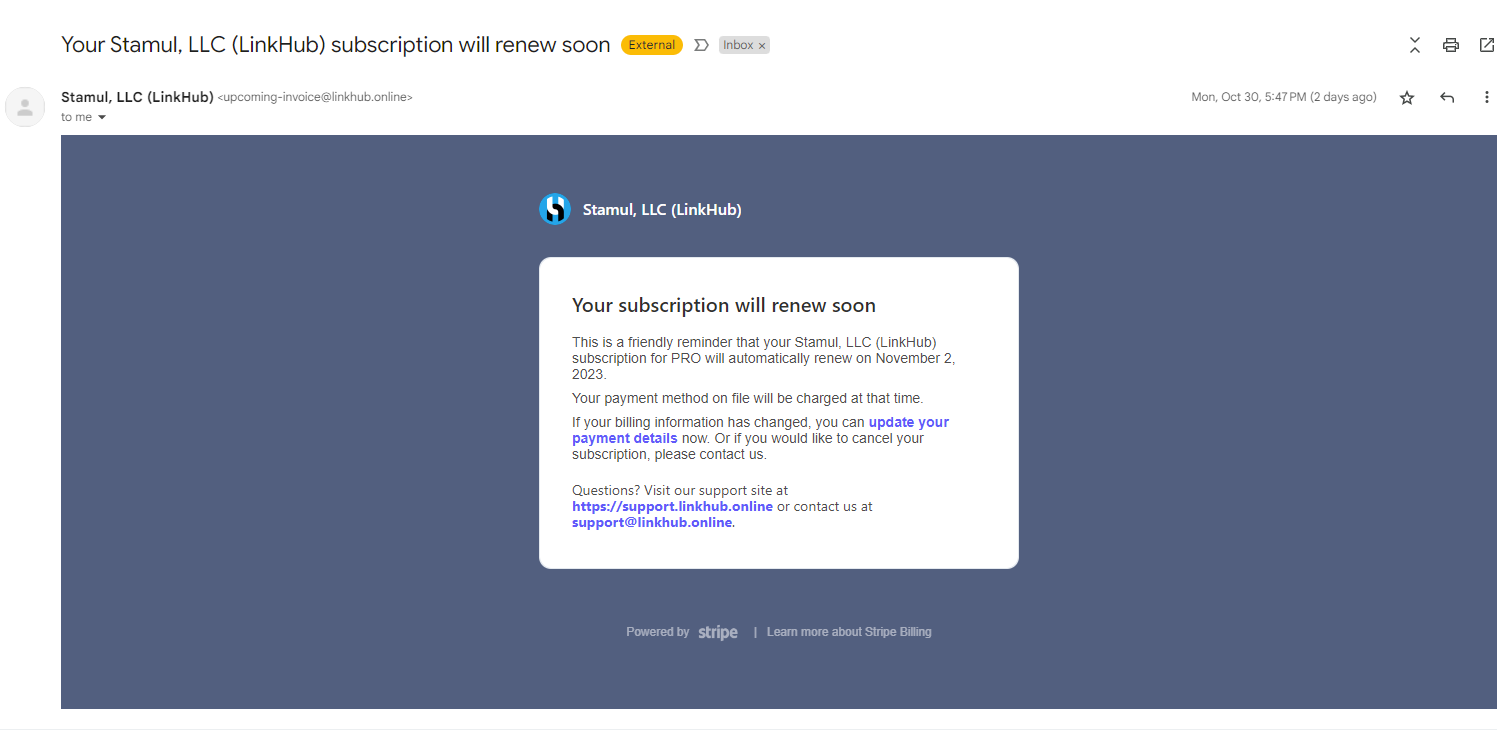 I sent and email to support@linkhub.online but have not yet heard a reply.
Please fix this as soon as possible. 
I still have a time to refund through Appsumo, but I really like the product. It is the support that I do not like.