How to add your Linkhub URL to your Instagram profile
Last modified:
---
To add your Linkhub to your Instagram bio, follow these simple steps:
Check this video with detailed process
1. Log in to your Linkhub
Admin

2. At the top of the screen you will see My linkhub link
https://lhub.to/yourusername
tap or click on the share button and select Copy Link option.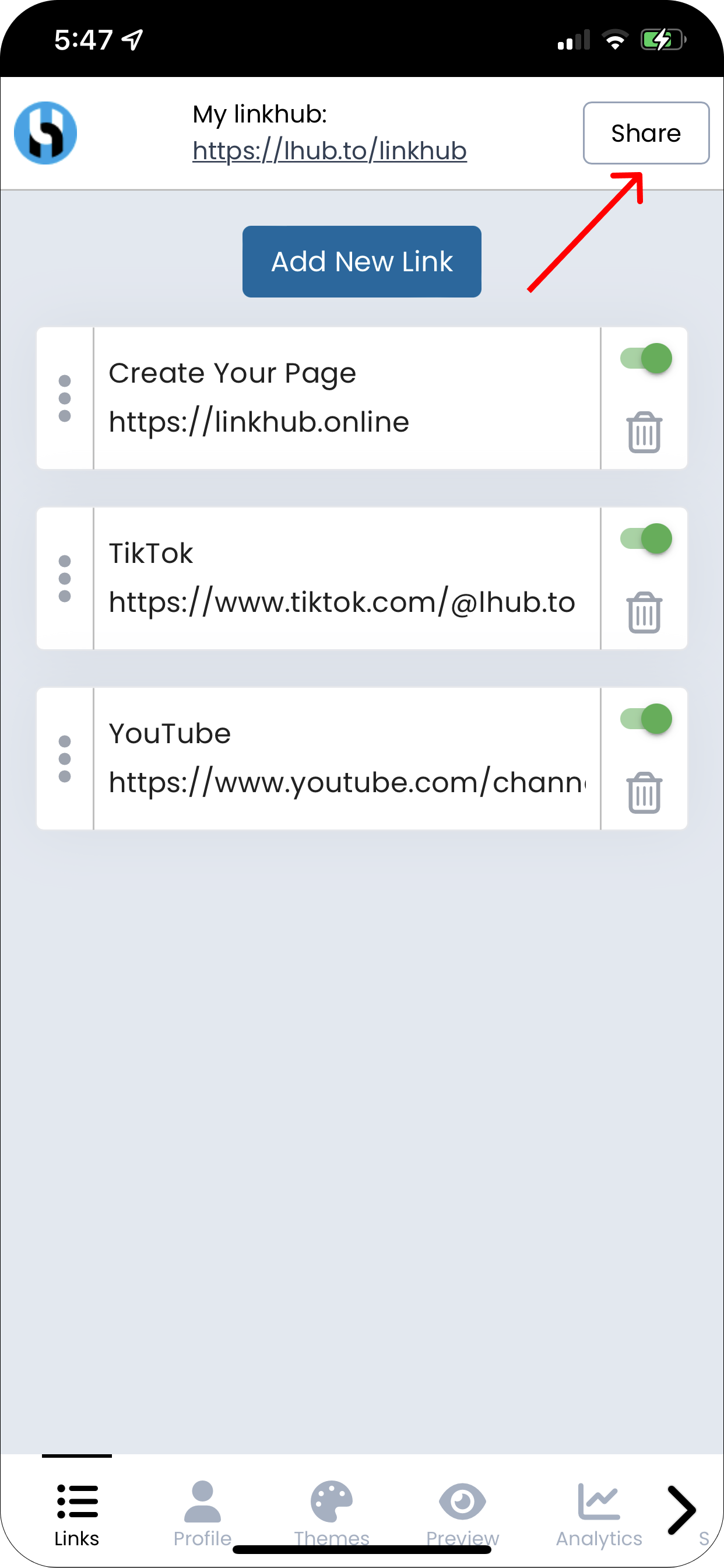 3. Log in to your Instagram account.
4. Navigate to the profile page.
6. Click 'Edit profile'
7. Paste your Linkhub URL in the Website field.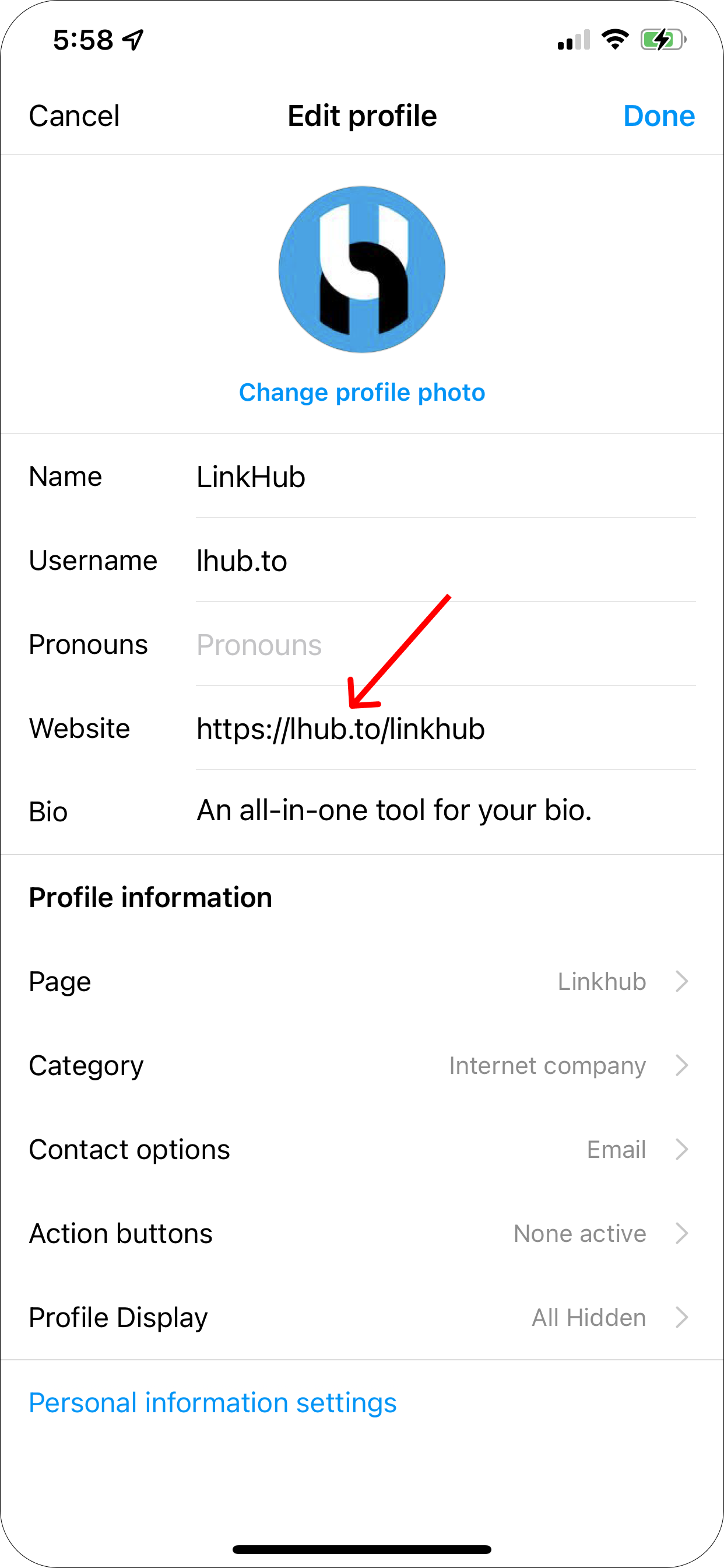 8. Press 'Done' at the top right
9. All done. Your Linkhub is now live on your Instagram